Be Inspired & Transformed
Celtic missionaries such as St Columba and St Fursey, crossed seas in small boats to pioneer new communities and find God in creation at the edges and margins. 
The Holy Spirit enabled them to discover their true selves, through harmonious connectedness with nature, and lead others to Jesus.
 Spending time at sea in prayer is transformative, and life changing for many. 
Russ Fairman  Round Britain Sailing Pilgrimage, 29 April- 9 July 2023, Celebrating Stella Maris' 100 years of service to Seafarers and Fishers
John McKenna's book written with Russ Fairman, retells the story of the Celebrate Round Britain Sailing Mission & Pilgrimage. The book gives witness to God's plan and help in our lives, guided by dreams and prophetic prompting by the Holy Spirit.
Sue Whitehead, co-founder of Celebrate Catholic Charismatic Conferences, highly recommends the book. "I couldn't stop reading this book once I started," she wrote. "Such joy in every chapter – so many tangible descriptions of God's presence on the journey. So many lives touched and changed by His Love."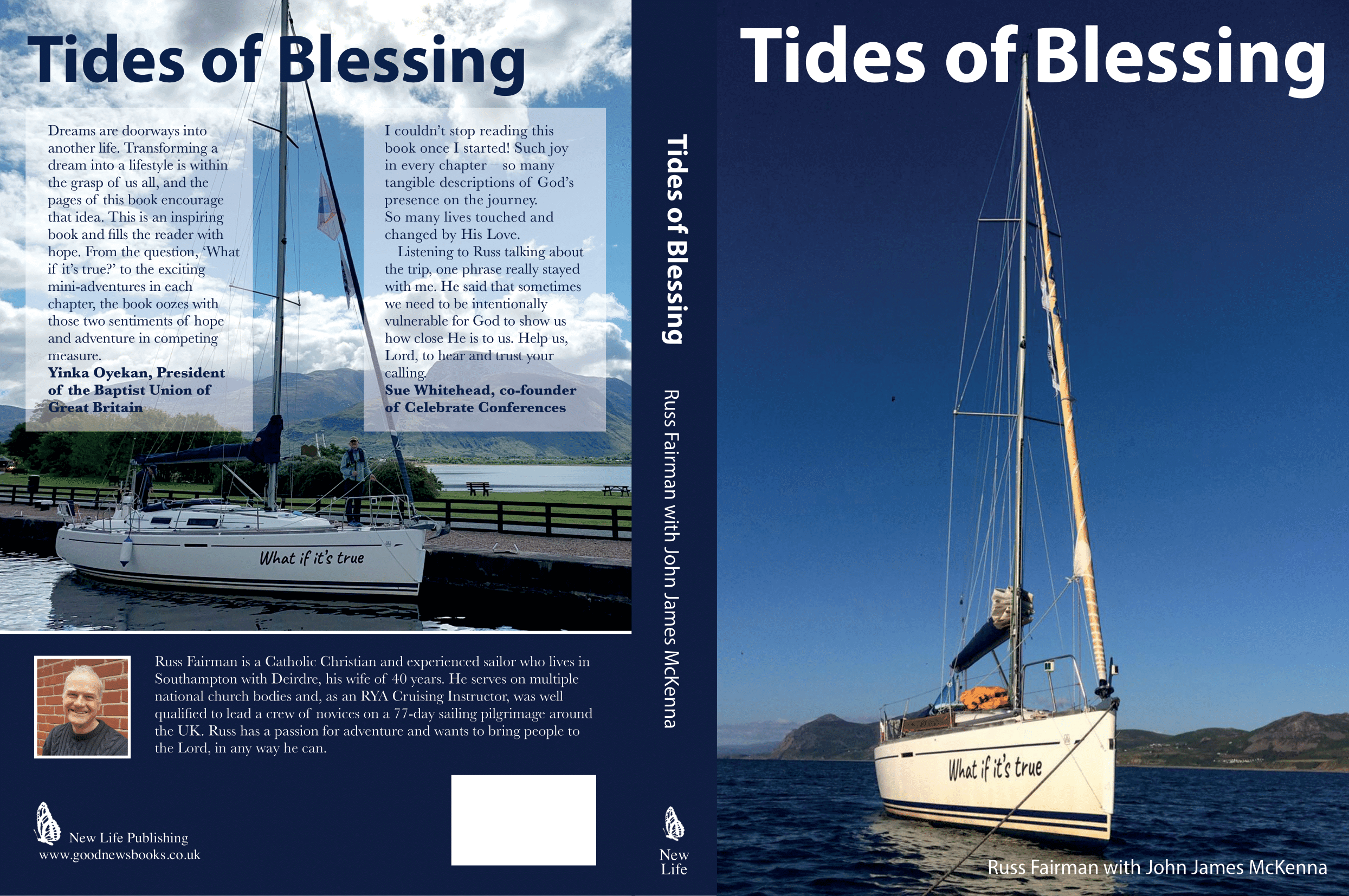 I would join Russ for a pilgrimage on the ocean again in a heartbeat, at the start of a pistol, by the signing up of my Father. If anyone gets the chance to do this kind of mission, my advice is don't miss it. This changes your life for the richer. To know the Father is to be rich beyond your wildest dreams.
Martin Greenhalgh (Oban to Glasgow)